THE BIGGEST PIANO SALE OF THE YEAR!
Through a unique partnership with Steinway & Sons, the Kennedy Center provides the world's finest piano for the world's finest artists in our concert halls, rehearsal studios, and classrooms. These pianos throughout our facility were chosen for their rich, expressive sound and responsive touch to satisfy the demands of our discriminating artists.
Now, you have the opportunity to purchase one of these extraordinary instruments at discounted pricing.
For one day only, Steinway will offer grand and upright pianos played at the Kennedy Center for sale. These pianos have met the Kennedy Center's rigorous performance standards and are meticulously maintained by Steinway's concert technicians. Most models include a factory warranty and have been featured at the Kennedy Center for one year or less.
Additionally, Steinway has received a shipment of new Steinway and Steinway-designed Boston and Essex grand and upright pianos, directly from the factory in New York, for this event. These pianos are available in a variety of sizes and designer finishes, also available at very special prices during this event. The Steinway Spirio, the world's finest high-resolution recording and reperformance piano, will also be available.
How can you purchase one of these pianos?
1. Make a private appointment in advance of the public sale by calling 877-577-4266, or by filling out the form below. The appointment assures you the best selection and pricing in advance of the public sale.
2. A public sale will be held Sunday, December 3, 2023, from noon to 5 p.m. at the Steinway Piano Gallery's Mid-Atlantic Selection Center in North Bethesda, MD.
The Kennedy Center values our partnership with Steinway, and the success of this event is extremely important. Don't miss this chance to bring the world's finest piano into your home, while supporting the Kennedy Center!

Special Financing Available* | Trade-Ins Accepted
*Financing Available To Qualified Customers.
here are just a few of the pianos available: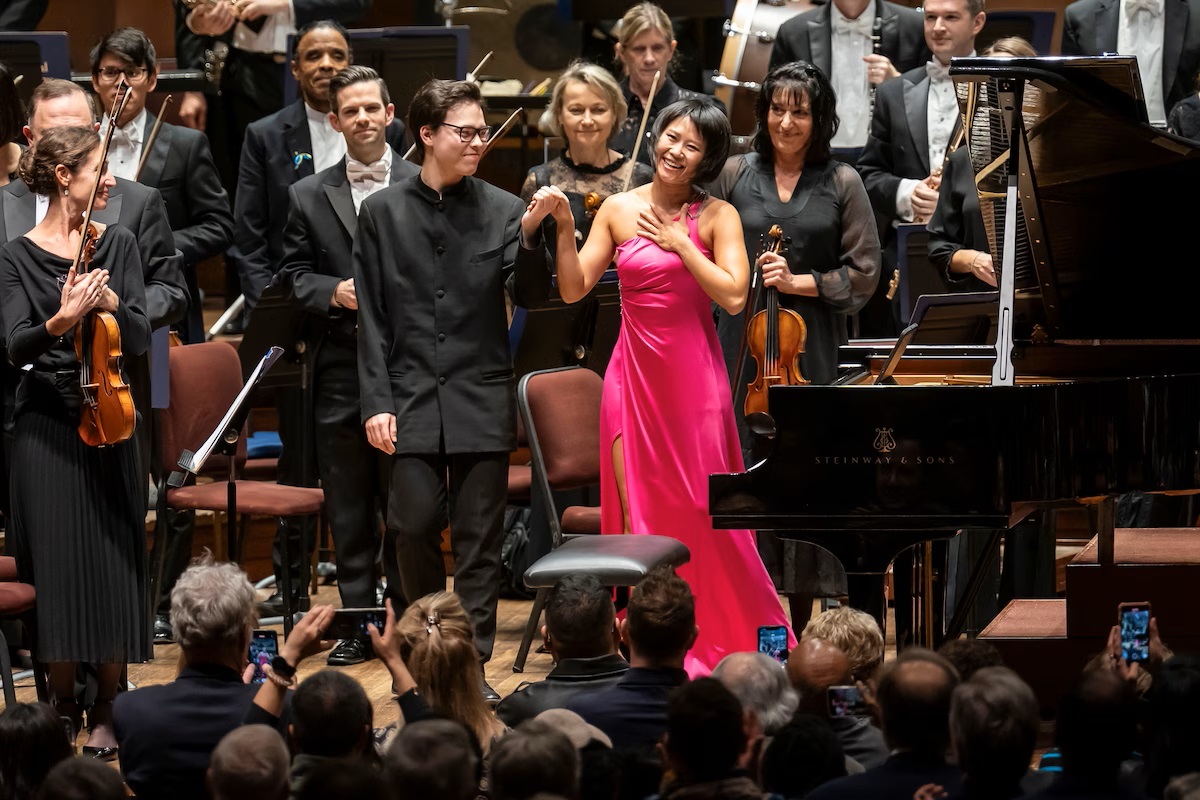 Yuja Wang's Steinway Model D Concert Grand, played and signed at the Kennedy Center.
Steinway Astor in Model B Spirio, a special collection Steinway in mid-century modern style.
Location:
Steinway Piano Gallery's Mid-Atlantic Selection Center
11611 Old Georgetown Road, North Bethesda, MD 20852
Call (877) 577-4266 or fill out the form below for more information.