Cello and Piano Duo
Saturday, July 20, 2019
3:00pm
Steinway Piano Gallery - Hunt Valley Towne Center
Cellist David Simpson and
Pianist Lisa Weiss in Recital
Saturday, July 20, 2019
3:00pm
Steinway Piano Gallery
Hunt Valley Towne Center
118 Shawan Road Suite J
Cockeysville, MD 21030
Works by Debussy, Faure, and Chopin
This concert is free, but seating is limited. Please RSVP to Matt Bachman to reserve your seat!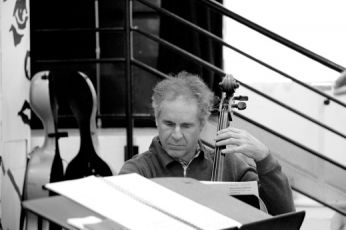 After graduating in applied mathematics at Harvard, David Simpson pursued his musical studies at the Julliard School in New York and at the CNSM of Paris where he was awarded first prizes in cello and chamber music. Among his professors were George Finckel, Michaël Rudiakov, Bernard Greenhouse, Benjamin Zander et André Navarra. American composer Leon Kirchner's as well as Nadia Boulanger's and cellist Anner Bijlsma's classes also highly contributed to his musical formation.
He has always had a strong interest in contemporary music and the practice of ancient music on period instruments. As a soloist of Ensemble 2e2m, he takes part in many premieres.
In the field of baroque music, he has been, since 1983, a solo cellist (continuo player) of Les Arts Florissants for whom he conducted many a series of concerts.
David Simpson teaches the baroque cello at the CRR of Paris where he also gives classes of accuracy and temperament.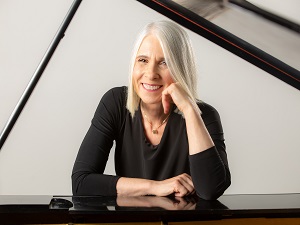 Pianist Lisa Weiss began playing at age three and made her debut with the Boston Pops at age seven, performing Haydn's concerto on D under the direction of Arthur Fiedler. She is a Professor of Music Emeritus at Goucher College where for many years she taught piano, directed the Chamber Music program and co-directed the Musical Theater and Opera program. She was a recipient of Goucher's Todd Professorship, bestowed on one professor every five years that provided financial backing to pursue various personal creative projects.
Dr. Weiss holds a B.A. from Harvard University, an M.M. from The Yale School of Music, and a D.M.A. from The Peabody Conservatory, where she studied with Leon Fleisher. Her other principal teachers are Leo Litwin, Leon Kirchner, Claude Frank and Richard Goode. She also holds an M.F.A. in creative writing from Lesley University and has published several stories in the flash fiction genre.
Of her New York debut, New Times critic Wil Crutchfield called her "a musician worthy of attention and able to hold it." Ms. Weiss concertizes regularly as a soloist, chamber musician, and vocal accompanist. In addition to standard classical repertoire, her recent performances have included a work composed for piano and electronics by Baltimore composer Samuel Burt, performed at Artscape's "World's in Collusion" last summer and ongoing collaborative-improvisatory piano and dance projects with "What's Written Within," a dance company on Martha's Vineyard. Her CD, "Millennium Crossings," features contemporary works for solo piano by twentieth century Italian composers.
Lisa currently teaches privately and is on the faculty at the Opus Community Music School in Sykesville, MD. Upcoming collaborative recitals include a program for violin and piano at the Hunt Valley Steinway Co. in September and an art song program for soprano and piano on the island of Martha's Vineyard in October.
Lisa and David were classmates at Harvard from 1970-1974. The last time they performed together was more than several decades ago, in Paris, France. They are excited about this opportunity to reunite after so long, and will repeat today's Chopin in a few days in NYC.