Violin and Piano Duo
Saturday, March 17, 2018
6:00pm
Steinway Piano Gallery
Violinist Johnna Wu and Pianist Edward Kim in Recital
Saturday, March 17, 2018
6:00pm
Steinway Piano Gallery
11611 Old Georgetown Road
North Bethesda, MD 20852
Works by Korngold, Schoenberg, Ives, and Prokofiev
This concert is free, but seating is limited. Please RSVP to Helen Koo to reserve your seat!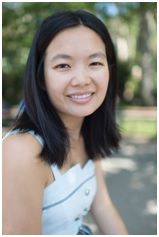 Violinist JOHNNA WU is an active performer and improviser in North America, Europe, and Asia. She was the only artist awarded the Fulbright Grant in 2015 to study in Germany, and was sponsored by the State Department of the United States and the Federal Republic of Germany. She graduated with double Bachelor of Arts with degrees in Biology and Musicology from Columbia University, where she organized a year-long series for residents of the Morningside Heights community. The purpose of this series was to unify people of all artistic and intellectual backgrounds through musical performances. Ms Wu obtained a Masters of Music degree in violin performance under the tutelage of Joseph Lin at the Juilliard School, where she launched a chamber music initiative entitled "The Piazzolla Project," designed as an intensive study of improvisation as a new approach to classical music. The study of improvisation has allowed her to fuse her strong interests in contemporary music, East-Asian folk music, jazz, tango, and musical theatre with classical music. She has appeared at the Lucerne Academy Festival, Opus XXI Sommer Academie in Donaueschingen, Germany, the Yellow Barn Festival, and the Banff Summer Music Festival. She has collaborated with an eclectic range of artists including the Nueva Tango founder Pablo Ziegler, avant-garde jazz artists saxophonist Harri Sjöström and percussionist Tyshawn Sorrey, with members of the International Contemporary Ensemble, and with composers such as Bright Sheng and Zosha di Castri.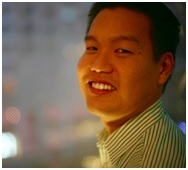 Pianist EDWARD KIM is a graduate of Dartmouth College (BA Anthropology) and the University of Maryland (MM Collaborative Piano with Rita Sloan), and is a former recipient of the Fulbright Grant (Doha, Qatar; research in lived experiences of modernization and globalization in contemporary Qatari society, 2009). He graduated from the Juilliard School in 2015 with a Graduate Diploma in collaborative piano performance under the tutelage of Jonathan Feldman and Margo Garrett. Mr. Kim served as a pianist-coach and conductor at the Salzburger Landestheater in Salzburg, Austria from 2015 to 2017, initially as the inaugural pianist-coach in the opera studio and later as a member of the music staff. Previous summer festival appearances include Wolf Trap Opera, the Music Academy of the West, the Aspen Music Festival and School, and the European-American Musical Alliance in Paris, France.