Kelly Clarkson Preforms at The White House Featuring a Steinway Model O
Kelly Clarkson preforms a rendition of "Get Together" by The Youngbloods with her musical director Jason Halbert inside the White House's East Room. The performance features our spectacular Steinway Model O in Mahogany, which is currently available for purchase.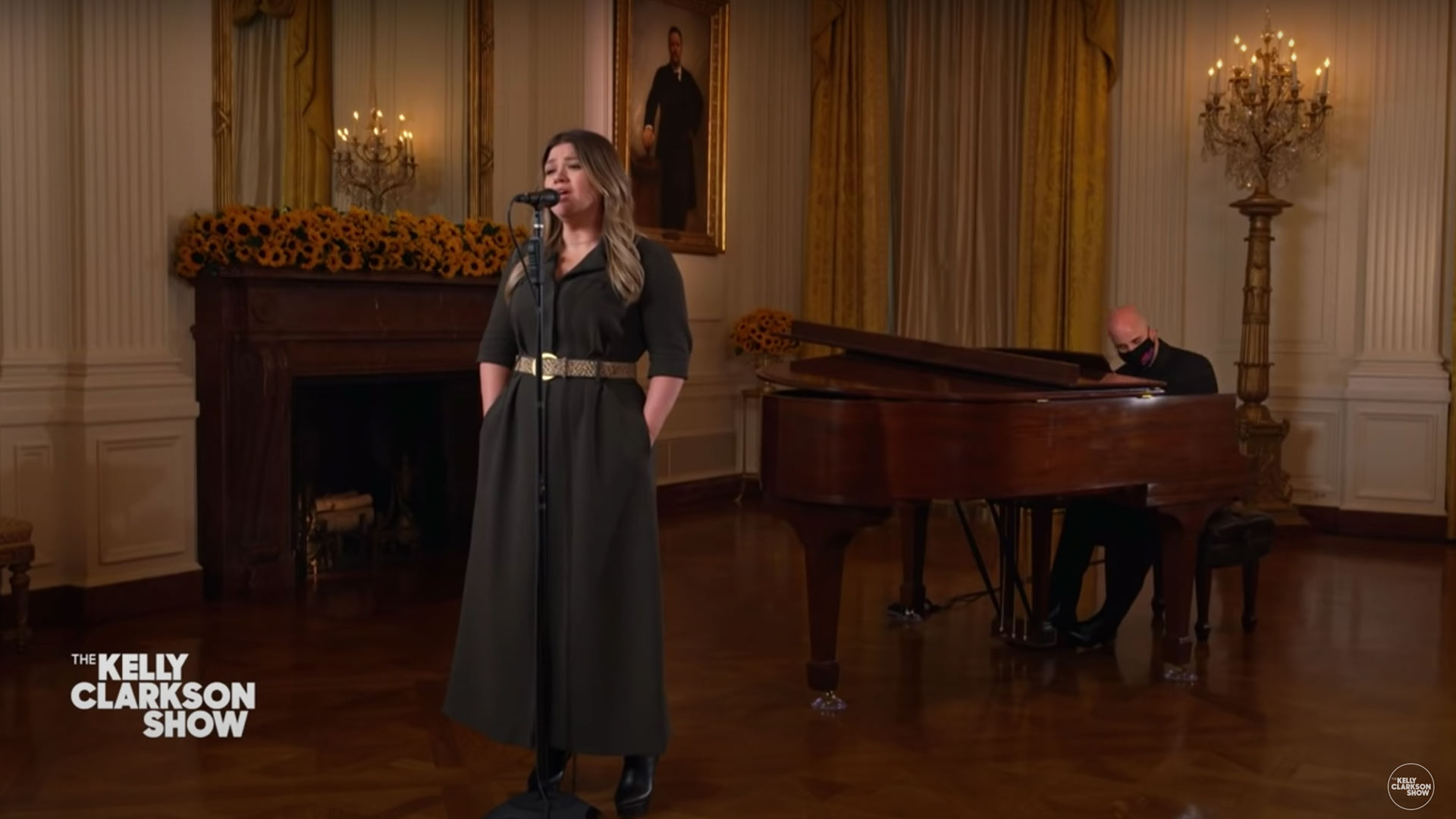 We were thrilled to lend Kelly Clarkson, Emmy-winning talk show host, Grammy-winning artist and America's orginal idol, a Steinway grand piano for her performance at the White House.
Our Steinway Crown Jewel O in traditonal mahogany was the perfect fit for Kelly with it's remarkable tone and beauty. Mahogany wood is considered to be one of the world's most stunning, as the wide board widths set it apart from other woods. Mahogany's prized color, grain and texture have made it one of the most popular choices for Crown Jewel pianos.
To watch the preformance, please visit The Kelly Clarkson Show.
This piano is currently available for purchase. For more information, please contact us at (301) 770-3377.